Quiet Time: 10pm-7am, Weekends: 10pm-8am
Pine Needles and Cones (no limbs or branches) will be accepted at the Maintenance Yard. Please fill out your
Firewise Timesheet
.
The annual Members Meeting will be held at the Clubhouse May 28th at 10am. Members Meeting Agenda. Once the meeting has concluded, the pool will be opened.
Please vote for two open Trustee positions. Needler News & Event Calendar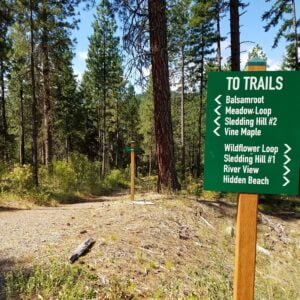 The Ponderosa Trails Committee is having a Trail Work Party is on Saturday October 23rd from 9:00am-12:00pm. something for everyone 14 and over. Dress warm and bring gloves! We supply all necessary tools and plan to work in groups. Volunteers will meet at the clubhouse parking lot 10 minutes prior. RSVP to the office and bradyo@outlook.com.
Read More »
RiverCom 911 – In Case of Emergency Call 9-1-1