Quiet Time: 10pm-7am, Weekends: 10pm-8am
Pine Needles and Cones (no limbs or branches) will be accepted at the Maintenance Yard. Please fill out your
Firewise Timesheet
.
The annual Members Meeting will be held at the Clubhouse May 28th at 10am. Members Meeting Agenda. Once the meeting has concluded, the pool will be opened.
Please vote for two open Trustee positions. Needler News & Event Calendar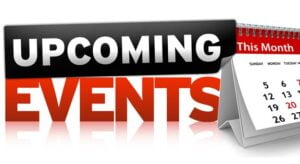 Find out what's going on in the Ponderosa. Don't miss the next Festival, Parade, Celebration, Holiday, and other Recreation Activities.
Board meetings are the 2nd Saturday of each month, except January.
Read More »
RiverCom 911 – In Case of Emergency Call 9-1-1